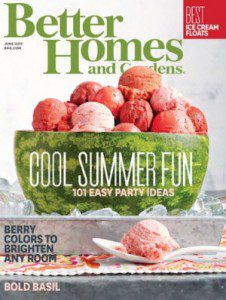 Enjoy a 1 year subscription. No strings attached. You'll never receive a bill.
Better Homes and Gardens magazine delivers ideas and improvement projects for your home and garden plus recipes and entertaining ideas. Some features include: decorating, repair, food recipes, gift ideas, health tips, gardening, travel, entertainment and product news.
This subscription was purchased on your behalf by JudysHealthySnacks.com
Enter the information here and we'll send out your first issue.