If you are like me I often have trouble setting goals for myself and then accomplishing them. I decided this year I would set some goals and accomplish them. So far I have accomplished three of my short term goals this year. But I have found that I still need some help with setting more goals so I can achieve all that I want. This book will help. Check out the summary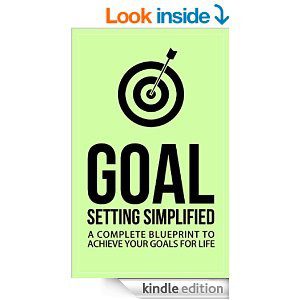 You're about to discover how to achieve anything with this blueprint for success. In this book, the author will provide you with clear steps to decipher what you want in life and an action plan to tackle your goals head on. Only following the SMART method is simply not enough and that is why he  has included additional techniques to guarantee your success with this method. The author is determined to make this process as easy as possible for you and that is why he has has condensed what could have been hundreds of pages of reading into several easy to read pages. By the end of this book, you will have all the necessary knowledge to plan your goals and swiftly work towards achieving them with a method that is sustainable and made for the long term.
And the best part of this awesome book is that right now it is free on Amazon. So grab Goal Setting Simplified: A Complete Blueprint to Achieve your Goals for Life
 before the price changes. I know I am grabbing it so why don't you join me?