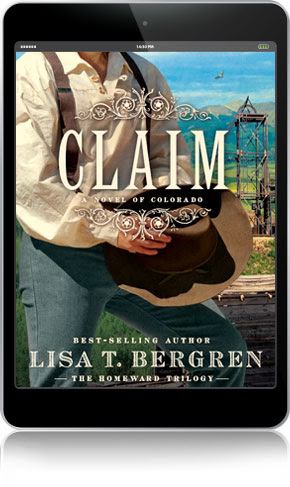 Sent west by their father to make a new life, the St. Clair siblings have done so—but hardly as he'd wished. Beautiful, headstrong Moira, after pursuing a career on the Paris stage, has returned to Colorado Springs—older, wiser, and certainly much poorer—to see if there's anything left of a relationship she'd left behind. Older sister Odessa and her husband, Bryce, are struggling to rebuild their ranch after a devastating winter. And then Nic, the prodigal son, turns up—broken, haunted, and sick about leaving his sisters.
At last, the family is reunited. But Dominic is still at loose ends, seeking a peace that has always eluded him. Only as he mines an old claim deep in the Rocky Mountains and begins a romance with a local schoolteacher does he begin to understand how passionately he is loved—by God, his family, and a good woman. But even as he relinquishes his fury, Nic discovers there is one last battle to fight…
Grab this free e-book here.