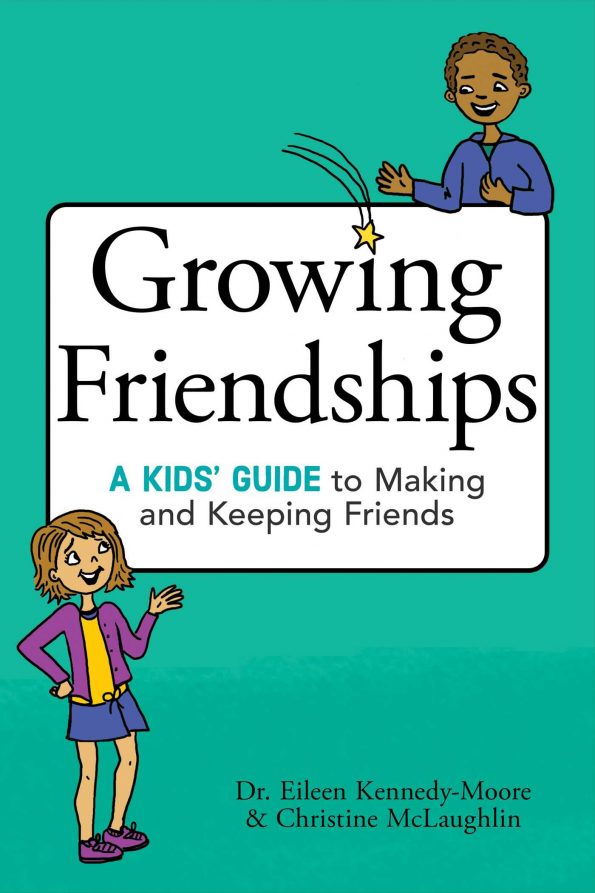 From Princeton psychologist and children's friendships expert Eileen Kennedy-Moore, Ph.D. and parenting and health writer Christine McLaughlin comes Growing Friendships: A Kids' Guide to Making and Keeping Friends (Simon & Schuster's Aladdin / Beyond Words; July 2017), a social development primer that gives kids the answers they need.
The book features cartoons describing common friendship problems. A narrator explains what's happening and offers research-based tips about what to do; the stars of the book, a cat, and dog, wander through the text offering goofy suggestions.
There's not a single child on the planet who hasn't encountered a friendship issue. Having an argument with a friend, getting teased, or even trying to find a buddy in a new classroom—these are typical problems, but they can be very painful for both girls and boys.
Good friendships are key to a happy childhood, but they're not always easy to build or maintain. Research tells us that first graders keep only about half of their friendships from fall to spring. Fourth-graders maintain about three-quarters of their friendships across the school year.
Growing Friendships offers real help that kids can use immediately and enough humor to make the messages appealing and memorable.