Have you ever found a writer that you devour every word that they write? A few years ago I found Deanna J. Smith through her blog Everything and Nothing From Essex. At the time I started reading her blog, her little girl Addison was a toddler and she was about to give birth to her second child, Carter, who she often referred to as her man-child. Now she is a mom to three kids and I have loved reading about her journey with her kids. I had read her first book Dreams Change Becoming Addison's Mother where she wrote about her journey of giving birth to her beautiful daughter who just happened to have down's syndrome. Reading her blog, my way of thinking was totally changed in that I refuse to allow my girls to use the word retarded in a negative way. I have enjoyed reading about her journey with her kids because she has such a wicked sense of humor. I was excited when I found out that she had written another book but this one was a work of fiction. So I patiently waited until I had enough money to buy it instead of downloading it to my kindle, I wanted the actual book version because sometimes it is just better that way. I ordered the book through Amazon and waited patiently for it to come in the mail. I received it this past Tuesday and by Wednesday night I was done with the book. Yes folks it was that good. Before I start gushing about the book let me give a little summary of it.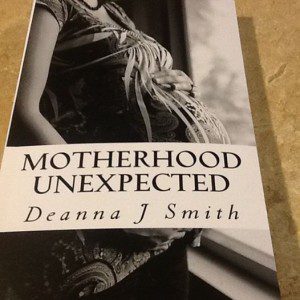 All Claire wants is to be a mother, but her perfectly planned birth ends with a surprise. Forced to question everything that she has ever believed, she struggles through new motherhood. How can God still be good when nothing about this is even remotely good?  Meanwhile, Claire's teenage sister Felicity goes too far with the wrong kind of guy. Faced with a life-altering decision, she can't help but wonder, "why me?" Julie counsels her daughters as they deal with the complications of sex, disability, broken expectations, and jealousy. However, a deeply buried secret won't leave her alone, causing her to have her own doubts. Three women face circumstances that leave them broken and desperate. Will they find peace with the unexpected before it's too late?
I so could see a few similarities in this book to my life. My sister and I were pregnant at the same time. She of course got pregnant first so I often wonder if she thinks me getting pregnant was a way to upstage her, because even though my oldest was not planned she was and will always be a blessing to us. I also have seen first hand the healing that a baby can do for a family. You see at the same time we were both pregnant we lost the sister closest to me in age she was only 27. Out of the 4 girls she was number 3 and I was number 4. I think having Matthew (my nephew) and Maddie (my daughter) helped my parents get through the loss of their daughter, my sister.
All I can say is I absolutely loved this book and will totally recommend this book to everyone I know. I plan on buying a few more to hand out to my friends as well as giving some to the local pregnancy center who councils young mothers.
So if you are looking for an awesome read check out Motherhood Unexpected in Paperback or on Kindle.