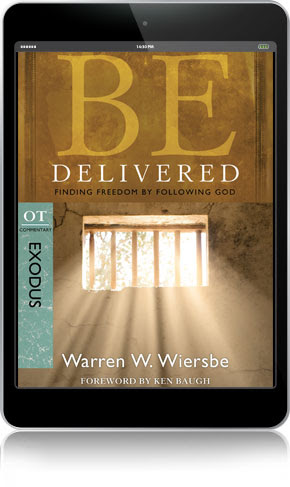 Getting free is only half the story
Freedom is a central theme in our world. It's become a rallying cry for people, groups, even entire nations. But freedom without boundaries can be costly. Based on the book of Exodus, this study offers an eye-opening look at the pitfalls of deliverance without discipline and shares the freedom found through a loving submission to God and His will for us.
Part of Dr. Warren W. Wiersbe's best-selling "BE" commentary series, BE Delivered has now been updated with study questions and a new introduction by Ken Baugh. A respected pastor and Bible teacher, Dr. Wiersbe explores the need to balance freedom with responsibility. Filled with real-world examples that resonate today, this study uncovers how you can experience true freedom in [every area of] your life. Grab this free ebook here.