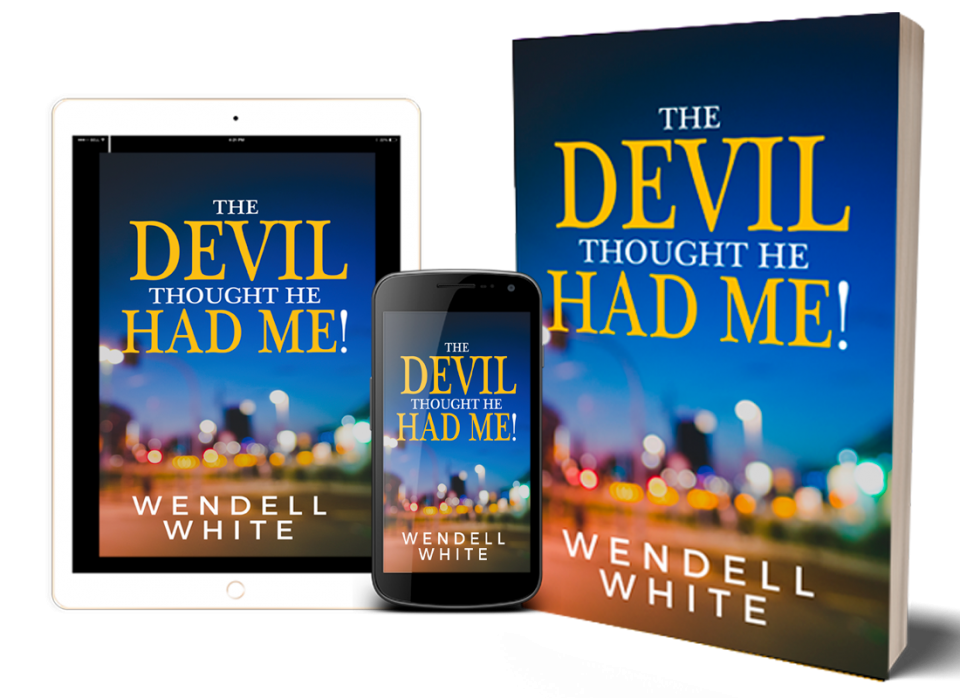 At 18 years old, Wendell White lay trapped in the trunk of a car and assumed it would be his last ride. Battered from a beating during a drug deal gone-wrong, all he could think about was his 19-month-old son. White prayed. He asked God for forgiveness. He steeled himself to face the consequences of the sinful life he was living. And he wondered in angst, "How in the world did I get here?"
The Devil Thought He Had Me! is White's raw, compelling story of resilience and survival, and profound testimony to the power of God's grace and mercy.
"After getting beaten and put into the trunk of a car, I knew then that I wanted to help the youth and adults all over the world to not make the same decisions that I had made," he reflects.
The Devil Thought He Had Me! is the result of White's genuine desire to use his own tragic story to connect with and help alter the trajectory of others who have veered off course. Whitecandidly walks readers through his early days in the poverty-stricken Englewood community on Chicago's South Side, where his mother sold drugs to make ends meet and often left White and his siblings home alone as she worked the streets. He would later follow in his mother's footsteps until that fateful day when a drug buyer paged him to purchase two and a half ounces of crack cocaine. And everything went wrong.
The Devil Thought He Had Me! is White's profound journey from drug-dealing teenage father to well-grounded husband, father, friend, mentor and servant of God. It's White's hope that by openly sharing his experiences, he can help others facing difficult life circumstances realize that there's a pathway out.
"This book was written to be a light in a dark world," White says. "If I can change the way that you think, I can change the way that you live."
Author and motivational speaker Wendell White has had to overcome obstacles most cannot even imagine. His difficult upbringing on the South Side of Chicago taught him many bad habits but also instilled in him the values of loyalty, toughness, respect and a strong work ethic.
Today, he is a powerful speaker who draws from his life experiences to address audiences.  He is motivated by faith, changing lives, inspiring others, and legacy. The Devil Thought He Had Me! is his first book.