As much as your friends and family told you not to, sometimes you can't avoid it. You could be coming off overtime at work or from a girl's night out but one way, or another you will find yourself driving alone at night. Whether you're driving a regular sedan or a Toyota Fortuner, the Philippines is a country with that you should be a vigilant driver in.  Instead of worrying you and others about it just prepare yourself for it. There are steps for you to give yourself some peace of mind when you're on that road alone.
Cellphone
Always keep your smartphone handy, have it fully charged and in your reach at a moment's notice. Your smartphone will be your best friend on the road; this doesn't mean text and drive though. The first thing you should do is assign an emergency contact to put on speed dial in case of emergencies. You should also call or text a friend or a family member on where you're going and when you've arrived so that somebody else is aware. In the case when your car breaks down, call someone to come immediately and do not exit your car until that person arrives.
Stranger Danger
There are cases when you are just trying to do the right thing, or someone else is trying to help you. This is dangerous, do not put yourself in the situation where you can easily be fooled or tricked by a stranger. The sad truth is that there are people like this, so the safe bet is to not risk it. Yes, this person could help you if your car is broken down or vice versa but at night better to be safe than sorry.
Well-maintained Car
Make sure that your car is regularly checked and serviced so that you keep away from unwanted breakdowns. Make sure you have a full tank so that you're not put into the position where you are helpless in the middle of the road waiting for assistance to arrive. Since you are already making sure, your car is in tip-top shape, throw on some tint on the windows for privacy.
Mind your Own Business
If there is a situation where you are provoked by other drivers or civilians on the street ignore them and don't engage. It is your responsibility to continue driving away from situations like this no matter how annoyed you get. Think whether you being right is more important than your actual safety.
Be Vigilant
Always be aware of the other cars around you, know whether you're being followed. Also be extra careful in roads where there is less lighting and neighborhoods that you're not familiar with. Even in the parking lot, if you're just walking to your car at night make sure your main focus is to get to your car and nothing else.
Locked
This should be common sense but just to stress the point, always keep your doors locked. Whether you're parked, moving in traffic or at high speeds make sure that no one can have access to your car without your permission. You'd be surprised how aggressive criminals can be even with a moving vehicle.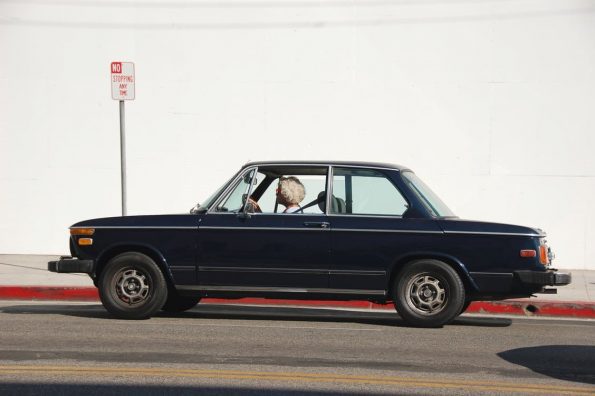 Know Directions
Always know where you are going, know the route you'll be taking. Don't risk taking shortcuts through roads you are not familiar with. Make sure a friend or a family member also knows the route you're taking just, so they have an idea where you'll be at what time.
These are very simple steps to keep you safe and prepared in the inopportune time you are driving alone at night. Just keep a low profile and focus on the task at hand and you'll have nothing to worry about.