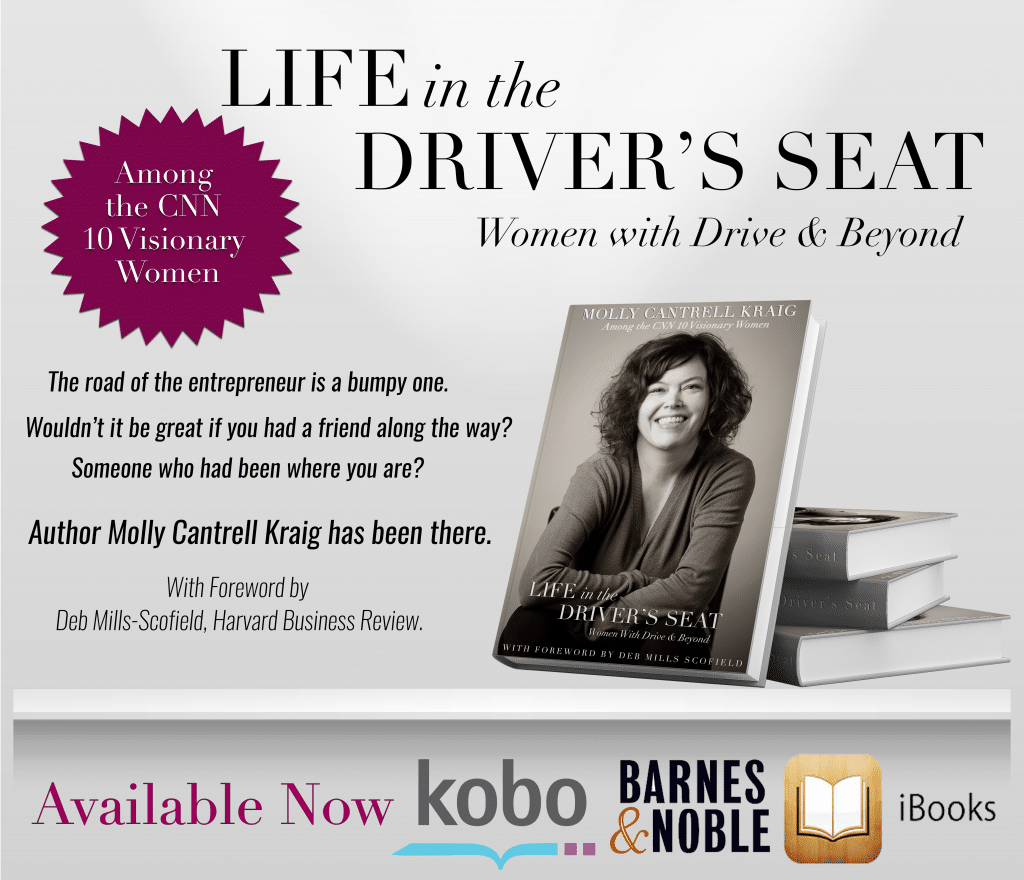 Life in the Driver's Seat: Women With Drive & Beyond
The road of the entrepreneur is a bumpy one. Full of zigs and zags, detours and dead ends, building something from scratch takes someone with drive. Wouldn't it be great if you had a friend along the way? …Someone who had been where you are?
Life in the Driver's Seat: Women With Drive and Beyond is a slim volume filled with bite-sized wisdom you can fit in your pocket, and read whenever you need a bit of encouragement. Author Molly Cantrell-Kraig shares stories ranging from her childhood in Iowa to her starting over when she launched WWDF in Chicago at the age of 45. You'll see how she went from being a single mom on welfare to being featured as one of the CNN 10 Visionary Women. You'll also find Journaling Prompts to help you discover your inner compass along the way. UK author and success coach Ethan Michael Carter calls LiTDS, "Informative, combined with a style that's both fun and easy to digest. … I think the British technical term would be 'no fluff, and all business, luv!'"
This book will help anyone who's starting something new: moms, those embarking on an encore career, seekers of all stripes. With Foreword by Deb Mills-Scofield, Harvard Business Review.
Molly is a consultative client advocate with almost two decades of experience in both production and sales across multiple media. She develops effective communications and marketing solutions, with direct experience communicating on sustainability via social media. She manages and informs the online interactions, strategies and engagement for clients using social media pillars and appropriate tools. Molly also provides the measurement of same, including ROI and other criteria.
She is also the founder and inspiration for Women With Drive Foundation. WWDF builds a collaborative solution to systemic generational poverty with a focus on providing not only the missing element of transportation, but the necessary component of process and structure for the participants they serve.