Can you believe how quickly time is flying this year? I can't believe that Halloween is less than a week away and soon it will be Thanksgiving and Christmas. Starting November 1st, I will be having guest posts and reviews for books for my holiday gift guide. But for now here are some books to get you get through Thanksgiving.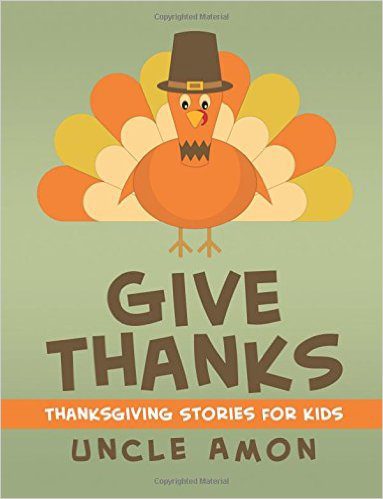 Give Thanks: Thanksgiving Stories, Jokes for Kids, and Thanksgiving Coloring Book!
Happy Thanksgiving! Your child will enjoy this cute Thanksgiving book full of fun stories, jokes, and a coloring book. This is an excellent read for early and beginning readers. Learn values and morals from these cute stories. What are you thankful for?

Be Thankful!
Read these fun Thanksgiving stories for kids from the best-selling author, Arnie Lightning! These Thanksgiving short stories are quick and easy to read and enjoy. Each story has a special lesson and gives a reason to show thanks. The Thanksgiving jokes are fun too. You and your children will enjoy this amazing kids Thanksgiving book!
Are you looking for a children's book that is highly entertaining, great for early readers, and includes morals and lessons about caring, sharing, and love? This children's storybook has it all!
These are just a few that I have found. Make sure to check out more Thanksgiving books here.